Counter-Strike: Global Offensive (CSGO) is a team-based, multiplayer first-person shooter video game that was created by two companies, Hidden Path Entertainment and Valve Corporation. In CSGO, video game users can receive something called "skins." Skins, which are also referred to as finishes, are covers for weapons (such as knives and guns) that a player of CSGO can obtain. These skins, which are unique to specific in-game weapons, are given certain qualities in addition to having different colors and textures, such as a rarity that determines how often a player might acquire one by a random in-game drop or as in-game rewards. In other words, skins are unique designs or colors for CSGO weapons that are entirely cosmetic and hold no gameplay function.
Despite the fact that skins do not hold any function in the game other than aesthetic purposes, skins are immensely popular and valuable to players and CSGO gamblers. New and unique skins can be acquired by a player in CSGO in multiple ways, including earning them through randomized drops by playing in the online community and official servers, trading 10 skins for a skin that is rarer, or trading skins with other players. Players can also acquire skins by purchasing them, sometimes for thousands of dollars, on a community marketplace developed by Valve Corporation called Steam. Because skins have monetary value, individuals can use skins in lieu of cash to gamble.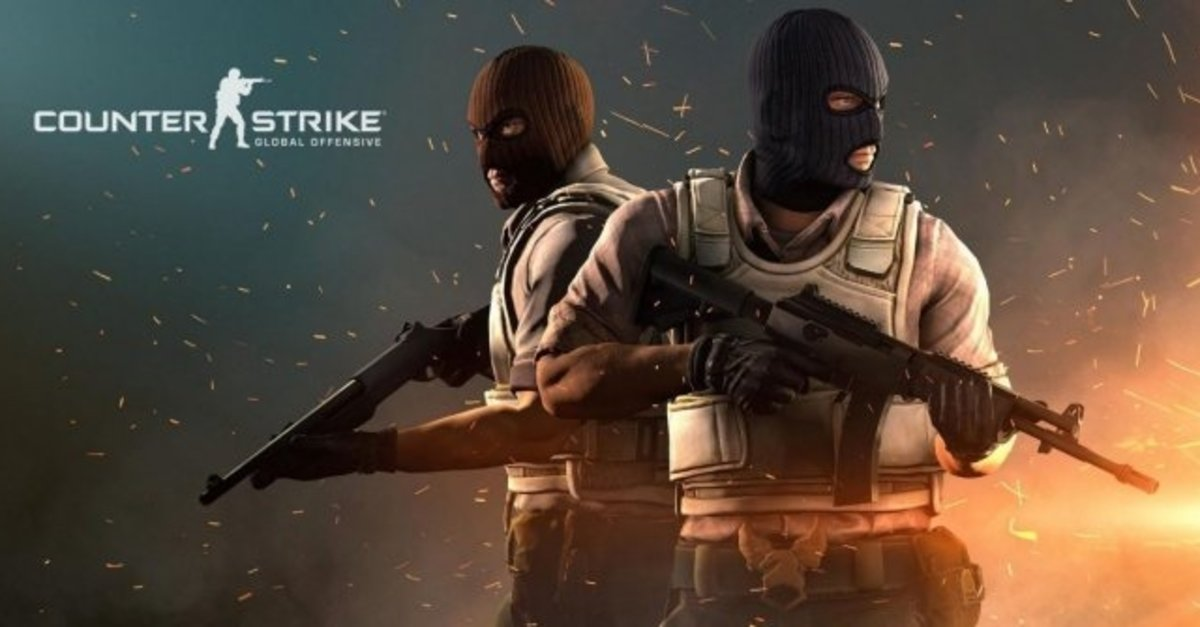 CSGO Gambling Market
There are currently many people who bet CSGO skins on third-party websites – with the value of such skins having a real-world value within the Steam marketplace. On the Steam marketplace, individuals can buy, trade, and sell skins from a players' Steam inventory for digital currency or real-world cash. Although Valve Corporation condemns skin gambling as a violation of the platform's Terms of Service, a number of unaffiliated, third-party websites now provide individuals with the ability to conduct high-value skin trading, exchange skins for cash, and use skins to gamble on the results of e-sport matches or in games of chance. In 2016, the skins gambling market was estimated to be in the billions of dollars.
The process of gambling with skins is fairly straightforward. The first step is to make a skin deposit on the gambling website by exchanging a skin for coins worth the skin's monetary value. Alternatively, players could decide to exchange real cash for coins. However a player obtains the coins, the coins can subsequently be used to play gambling games on the third-party website. Once the player is done gambling, the player would exchange the coins for skins on the third-party website's marketplace.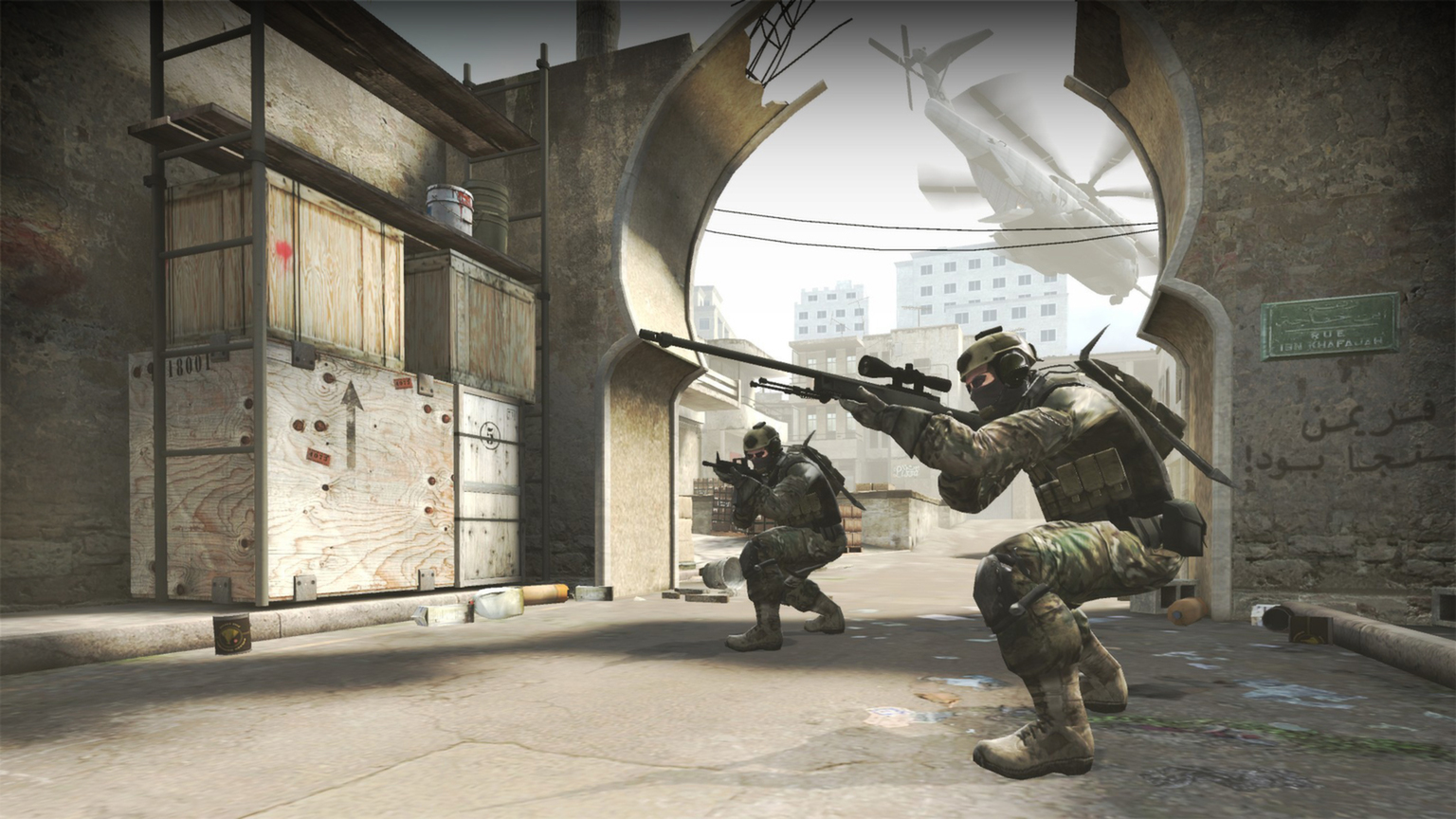 Common CSGO Gambling Games
Regardless of what CSGO gambling website a player uses, many websites offers some or all of the following popular casino-type games:
CSGO Coinflip: This is a double-or-nothing game where you bet on what team will win a CSGO game, either the Terrorist team or the Counter-Terrorist team.
CSGO Crash: Players will place a bet and watch a multiplier increase the amount of the player's potential winnings. The goal of the game is to "cash-out" your bet before the multiplier drops to 0 and the player loses everything. The multiplier is said to have "crashed" the moment when everyone's potential winnings stop multiplying and are back to 0.
CSGO Jackpot: Players place any number of the skins they own into a pot and eventually a player's name is selected from those who contributed skins into the pot, meaning that the more you contribute to a pot the higher your chances will be to win all of the skins in the pot when a player's name is eventually announced.
CSGO Roulette: The purpose of this game is to pick the number of where a spinning ball will land, or alternatively bet on if the ball will land on an odd or even number of red or black color.
CSGO Gambling Website Options
The below list contains some of the most popular and reliable skin gambling sites that you may want to consider using in the future. These summaries in no way endorse any of the below websites but should be referenced by anyone considering gambling in CSGO skins.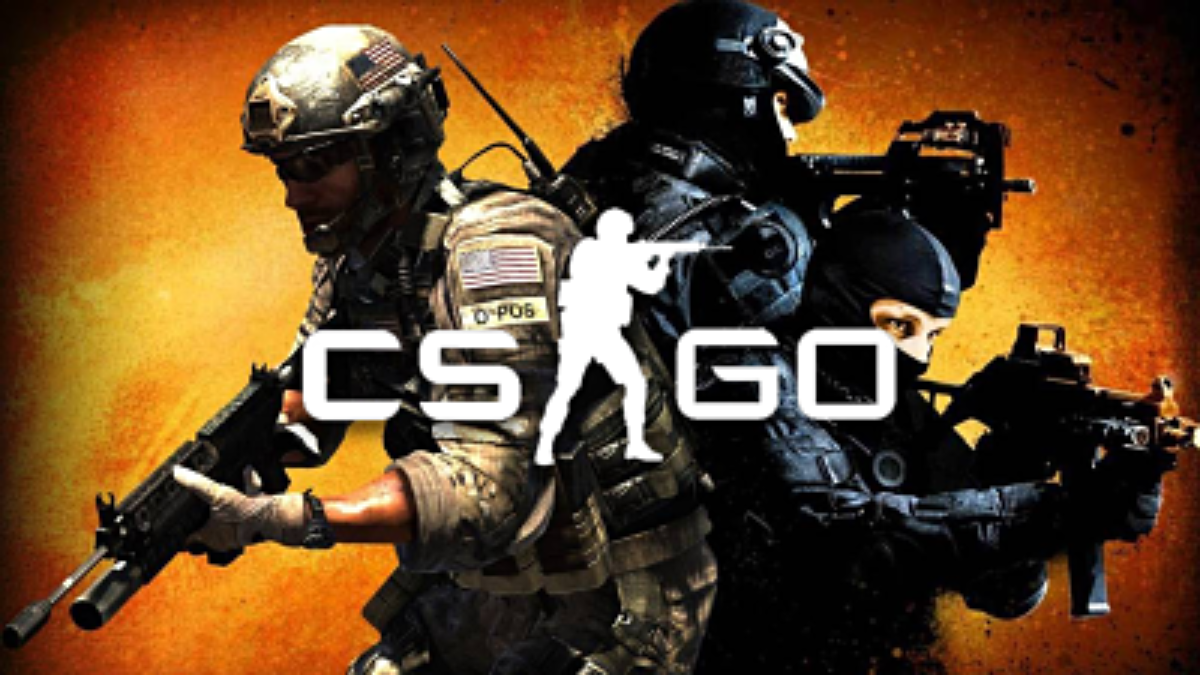 CSGO Empire is a third-party gambling website that was established in 2016 and has already become immensely popular in e-sport platforms and skin gambling circles. This website provides users with an overly simple and easy-to-use design that makes gambling relatively easy. This website is owned by a company under the name Moonrail Limited B.V. registered in Curacao. CSGO Empire has its betting licenses validated by the legislation of Curacao.
Although CSGO Empire is simple for players to use, not a legally-established bookmaker, and does not provide players with a plethora of betting options. Once a player exchanges skin for coins, the player can bet the coins on the website in games that include roulette, slots, and esports. In lieu of skins, a player can also use other cash deposit methods to place bets within the CSGO Empire betting platform. Therefore, if you do not yet feel comfortable using CSGO to obtain skins, you can decide to forgo that process and still begin to gain experience using CSGO Empire.
Importantly, although CSGO Empire is a legitimate company, the website will only permit you to play with and withdraw skins – therefore, it is not recognized by banking authorities and does not permit players to access winnings in a digital currency or cash money medium. Some people online have speculated in the past that the gambling games inside of the CSGO Empire website are being manipulated. However, the company's website suggests that there are mechanisms in place that prove that the gameplay is being fairly undertaken. Furthermore, the website's odds are being regulated by the gaming authorities on the Dutch Caribbean island of Curacao.
Also of note, once you begin using this website, you are eligible to get a sign-up bonus, account-level rewards, free daily rewards, and premium daily rewards. Because players cannot actually win any money on CSGO Empire's website, any promotional code or sign-up bonus provided by the website will not be valuable unless the player uses it to earn more skins via in-game gambling activities.
CSGO Empire allows players to obtain coins to gamble on its website by utilizing any of the following four methods: (1) E-Wallets; (2) Cryptocurrencies; (3) Skin Deposits; and/or (4) Credit Cards and Debit Cards. Of note, direct bank transfers are not possible due to CSGO Empire not being a banking institution and only dealing in skins. If you are interested in withdrawing cash for a CSGO gambling website, CSGO Empire will likely not be a website you want to use unless you are comfortable receiving your winnings in the Ethereum cryptocurrency.
Disappointingly, the following countries do not support CSGO Empire: Aruba, Australia, China, Curacao, Estonia, France, French Polynesia, India, Iran, Israel, Japan, Lithuania, Malaysia, Malta, Netherlands, North Korea, Puerto Rico, and the United States.
WTFSkins is a skins gambling site that offers players the ability to play roulette, jackpot, or crash. WTFSkings has been operating since 2017 and according to SimilarWeb, receives approximately 750,000 page views each month. Users of the gambling website report that the gambling community is extremely active, so much so that players do not normally need to wait long to play a jackpot game. Users also report that WTFSkins have thousands of instantly tradable skins on their withdrawal marketplace page.
With respect to security, WTFSkings runs on a secure SSL-encrypted connection, which players can see on the left side of the website address when a padlock icon is present. And to the extent players ever need customer support, the website maintains a ticket system for a member of their team to respond to player inquiries.
This website permits players to deposit money using the following four methods: (1) E-Wallets; (2) Cryptocurrencies; (3) Skin Deposits; and/or (4) Credit Cards and Debit Cards. WTFSkins also offers free sign-up bonuses and daily free bonuses to help players obtain more coins for skins. Of note, money cannot be withdrawn from the website, only skins. Furthermore, users report that on real money deposits WTFSkins may impose a larger fee than other CSGO gambling sites.
Unlike other gambling sites, the number of countries that do not support WTFSkins includes China, India, Iran, Israel, Japan, Lithuania, and North Korea. With less reported country restrictions, the chances are greater that more players can support and maintain WTFSkins' active community.
With a wide selection of CSGO gambling options and a cash withdrawal option, CSGOFast may be the best website choice for gambling enthusiasts. CSGOFast is a fully licensed gaming website from Curacao and was one of the first CSGO gambling websites since starting operations in 2015.
CSGOFast offers players the following gaming options:
Esport betting;
Slots;
Roulette;
Crash;
Jackpot;
Baccarat;
Hilo;
Towers; and
Item Contracts.
This website permits players to deposit money using the following four methods: (1) E-Wallets; (2) Cryptocurrencies; (3) Skin Deposits; and/or (4) Credit Cards and Debit Cards. CSGOFast also offers free sign-up bonuses and randomized free coin offers to help players obtain more coins for skins. Perhaps what makes this website more unique is the vast withdrawal options, which include not only E-Wallets but also credit cards.
The biggest drawback to this website, however, is that the following countries do not support the website: Australia, China, France, India, Iran, Israel, Japan, Lithuania, Malaysia, Netherlands, North Korea, Puerto Rico, and the United States.
Gamdom is a CSGO and cryptocurrency gambling website and that offers a wide variety of games to players. Beginning operations in 2016, Gamdom has continued to stay popular by releasing daily online casino updates and keeping a provable fair system with a low house edge. Gamdom has its gambling license from Curacao.
Gamdom provides players with the following gambling options:
Sports betting;
Esport betting;
Slots;
Roulette;
Crash;
Jackpot;
Live casino games;
Game shows;
Monopoly;
Bingo;
Poker;
Blackjack;
Baccarat;
Craps;
Hilo;
Towers;
Dice;
Upgrade; and
Item Contracts.
This website permits players to deposit money using the following four methods: (1) E-Wallets; (2) Cryptocurrencies; (3) Skin Deposits; and/or (4) Credit Cards and Debit Cards. Players can withdraw their winnings using CSGO, E-Wallets, or Cryptocurrency exchanges. Gamdom also offers free sign-up bonuses, account-level rewards, and random rewards to its players.
Like other CSGO gambling websites, many countries do not support the website, including China, Germany, India, Israel, Japan, Netherlands, the United Kingdom, and the United States.
Since 2017, SkinBet has been the original CSGO coinflip and jackpot website that provides users with terrific animations and graphics. Additionally, SkinBet offers players the option to play blackjack and can decide whether to play against other players or a SkinBet bot named "Steve." However, SkinBet does not have a gambling license.
SkinBet allows players to make deposits using either skin trades or cryptocurrency and permits users to withdraw their winnings only with cryptocurrency. Therefore, to the extent you do not prefer to receive your winnings in cryptocurrency, SkinBet is not for you.
SkinBet provides users with a deposit bonus and daily reward to help players obtain more cryptocurrency winnings. To the extent a player needs assistance, SkinBet offers players the option to submit their inquiry for SkinBet's review and reply.
SkinBet is not supported in the following countries: China, India, Iran, Israel, Japan, Lithuania, and North Korea.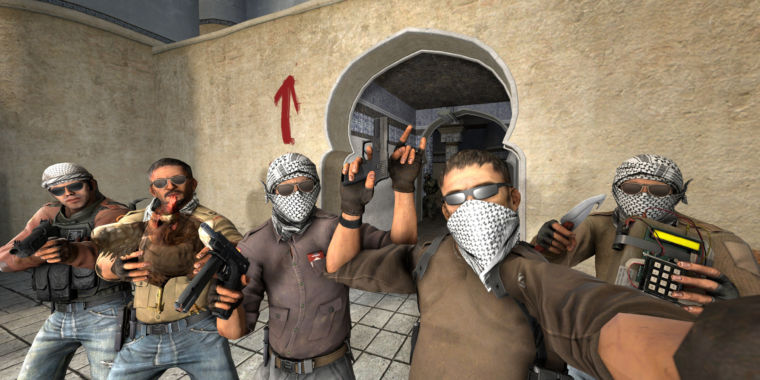 FAQ.
1. Can I gamble with my CS GO skins?
Yes, there are several websites that allow you to deposit CS GO skins and gamble with them.
2. Which CS GO Gambling sites are considered the best?
Among a long list of online casinos, DatDrop.com, and csgo500.com are considered the best places to gamble.
3. Is CS GO skin gambling legal?
In most countries, there are no laws regulating the CS GO skin gambling market.
Summary
Of the five listed CSGO gambling websites, avid players should be able to select the right website for them based on their preferences. If a player favors a website that offers a variety of games, then CSGOFast and Gamdom should be their top considerations. On the other hand, if cash/cryptocurrency withdrawal options are important for a player, then all of the websites other than WTFSkins should be in the running. And of course, players should consider whether their country supports a CSGO gambling website before learning more about a given website. CSGO gambling websites are relatively new and relatively unregulated, which should encourage players to learn more about each website before starting to gamble.